The Unfinished Afterlives of Slavery Recap
Nov. 15, 2023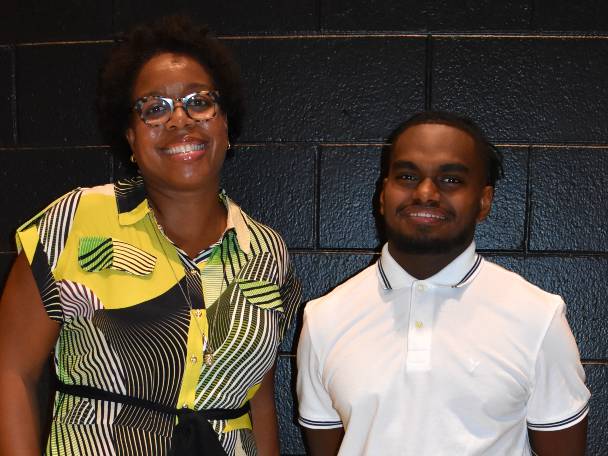 On November 6, VCU history's Alexandrian Society welcomed Natasha J. Lightfoot, Ph.D. to VCU for her presentation of, "The Unfinished Afterlives of Slavery: Freedom and Reparations in the Caribbean."
The first part of the talk focused on 1834 when Britain passed the Slavery Abolition Act and its affects on the lives of the enslaved in Antigua. Lightfoot makes it clear, "the end of slavery was a financial transaction, not a humanitarian act."
Britain had set up the act as an apprenticeship system, however, the colonial government of Antigua opted for "full freedom" in the hopes for a payout promised by the British government. The payout did not come right away, and the freed people were forced to continue working in poor conditions and remain dependent to their former masters.
Despite that, Lightfoot highlighted the ways the formerly enslaved population made attempts to secure better living conditions, including a strike in 1835 that was eventually put down. She said, "the strike shows that they [freed people] wanted financial improvement, to claim their rights and to seek what was owed for generational theft."
The other portion of the lecture focused on reparative justice. In 2001 the United Nations hosted the Durban conference addressing racism, racial discrimination, xenophobia and related intolerance. Reparations was addressed and became part of the action document that was developed as a product of the conference. Also in 2013, CARICOM developed a 10-point plan for reparatory justice that all of the heads of government in the region have unanimously supported.
Part of the issue with these reparation plans is that there is no obligation for the colonizers to comply and the colonizers, such as Great Britain, don't want to admit wrong doing that is legally binding. They admit 'regret' and 'sorrow' but there has never been a formal apology. And many white people want to 'keep the past in the past.' There is also room for a broader Pan-African approach to reparations as colonizers collaborated across empires to profit from enslavement and Black exploitation well after abolition.
The lecture concluded with Lightfoot stating, "slavery sets the tone and ripples out. We need to think bigger… you can't undo a 500-year head start with a check. Is there a figure to right this wrong, and will anti-blackness end?"
About 60 people from the VCU community attended the lecture, and many stayed after to ask additional questions. We thank Natasha Lightfoot, Ph.D. for sharing her expertise.