Shrine of Memory Digital Projects
May 12, 2022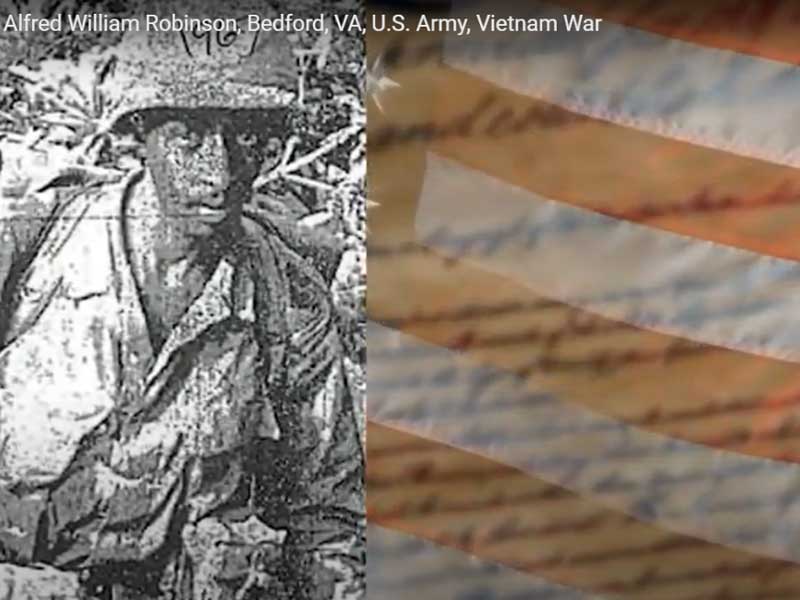 The Virginia War Memorial's Shrine of Memory lists over 12,000 names of Virginians killed in action from World War II to the present. However, the VWM only possesses pictures and complete biographical information for 2,480 of these individuals.
Students from my class, History 351: America Since 1945, worked on a semester-long project to assist the VWM in its efforts to help close this information gap. Working in groups of two, they researched Virginia soldiers who died in World War II, Korea or Vietnam. This project helped familiarize students with historical skills, including doing genealogical and archival research, working with databases, and interviewing, and emphasized the importance of digital history and institutional partnerships to public history. The projects also give insight, through the personal stories of the soldiers, into the military interventions and American political culture that we learned about during the semester.
The below videos are the final results of the students' efforts. They show soldiers from a variety of backgrounds and education levels across the Commonwealth who served in the U.S. Army, Navy, Air Force and Marine Corps. Historic records, especially those revealing personal details, can be challenging to find, but the students made the most of what they discovered and unveiled extraordinary stories from the beaches of Normandy to the harsh terrain of the Korean outposts to the skies above the Ho Chi Minh Trail. As the Shrine of Memory's mission states, these soldiers' lives are not forgotten.
Shrine of Memory: World War II
Shrine of Memory: Korea
Shrine of Memory: Vietnam