I Shall Stay Day: Unpacking Brazil's Fight for Independence
Sept. 6, 2023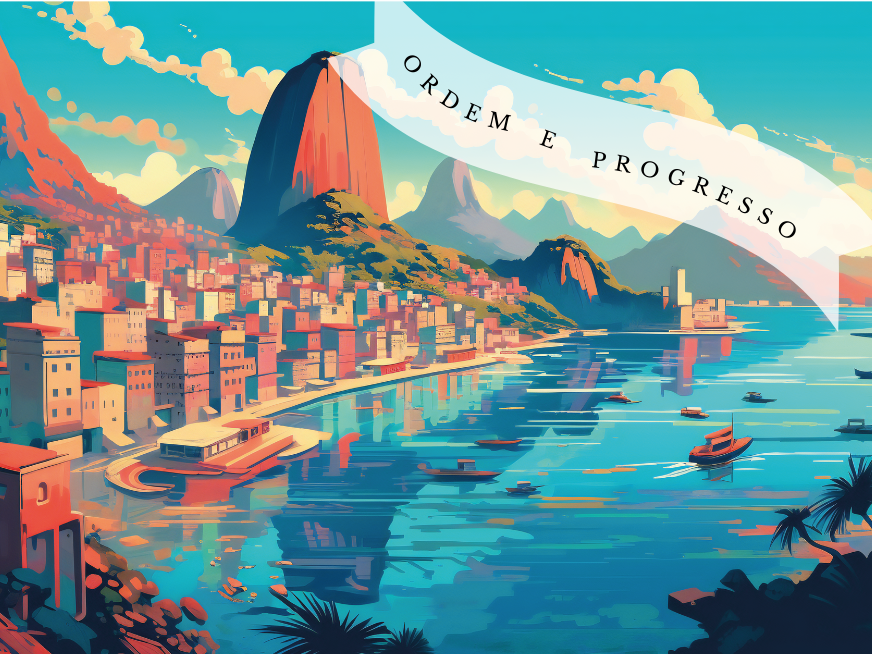 September 15 to October 15 is recognized by the United States as Latinx Heritage month, as multiple Latin American countries declared their independence during September, with Brazil being one of them. The history of Brazil is deep, intricate and bountiful. In order to understand how Brazil became the wonderful and culture-rich country that is celebrated today worldwide, we have to go back about 200 years to 1820, when the Liberal Revolution broke out in Portugal and ushered the then King John VI of Portugal, Brazil and the Algarves to return to Portugal, along with the rest of the royal family. However, on January 9, 1822, Prince Pedro (the son of King John VI) refused to return to Lisbon, and stayed in Brazil. This date is known as Dia Do Fico, or "I Shall Stay Day," which came from the speech that Prince Pedro gave on the same day. On September 7, 1822, Prince Pedro proclaimed Brazilian independence, after having been under rule by the Portuguese Empire since the year 1500.
Between late 1821 and early 1822, the War of Independence of Brazil began, and lasted for two years. In later 1825, a Treaty of Peace was signed in Rio, where Portugal officially recognized the independence of Brazil, with some certain stipulations written in.
The second most populated city in Brazil is Rio de Janeiro, or more widely known as Rio. From 1763 to 1822, Rio de Janeiro was the capital of the Portuguese colony, until Prince Pedro designated the city as the capital of independent Brazil, where it remained until 1960. Since then, the capital of Brazil has been Brasília. As of July 1, 2012, Rio was designated as a World Heritage Site, as a beautiful cultural landscape.
Of course, much of the culture in Rio and all over Brazil is inspired by or derived from Portuguese influence, as well as many other countries worldwide. The Federative Republic of Brazil's deep history with Portugal influences everyday life and culture in the bustling country, and is celebrated by 200 million in Brazil, and millions more worldwide. When celebrating this Latinx Heritage month, try a taste of Brazilian feijoada or stop by a local Churrascaria and listen to some Choro music as you dine. You can even tune in to the broadcasted parades and celebrations down in Rio and Brasília on September 7. Religion and spirituality are large parts of Brazilian culture, as well as in other Latin American countries. There are many Christianity-derived religions in Brazil, as well as two Spiritisms, Umbanda and Candomblé.
If you are interested in the history of Brazil, Rio de Janeiro, spirituality or public health, check out professor Manuella Meyer's Greer Lecture in Latin American History, "Psychoanalyzing the Possessed: Spirits of the Dead in Early Rio de Janeiro, Brazil." On September 26, Professor Meyer will be discussing the history of psychiatry, candomblé healers and spirit mediums in Rio. Her lecture will go more in depth about the treatment of and the behavior towards the mentally ill during the early twentieth century and showcases connections to religious representatives and state officials in Brazil.
Sources: