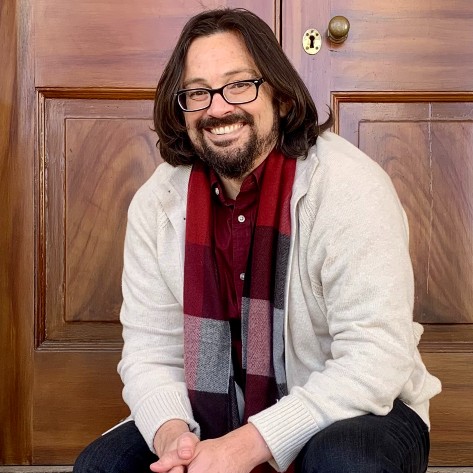 Gregory Smithers, Ph.D.
Professor
Native American history
cherokee studies
comparative history
history of race and racism
Education
Ph.D., History, Department of History, University of California, Davis
B.A., (First Class Honours), Australian Catholic University
Research Interests
Gregory Smithers is a professor of American history whose research and teaching focuses on the histories of Indigenous people and African Americans from the eighteenth century to the present. His work is particularly interested in the rich history of the Cherokee people, Indigenous history from the Mountain South to California and the Southwest Pacific, environmental history, and the history of race, gender, and sexuality. His most recent book is "Reclaiming Two-Spirits: Sexuality, Spiritual Renewal & Sovereignty in Native America" (Beacon Press, 2022).
Professor Smithers is currently work on a history of waterways in Cherokee history. Funded by the British Academy, this research includes an interactive website entitled "Cherokee Riverkeepers," a collaboration with the Digital Humanities Institute at the University of Sheffield.
Books
"Reclaiming Two-Spirits: Sexuality, Spiritual Renewal & Sovereignty in Native America." With a forward by Blackfeet Elder Raven E. Heavy Runner. Beacon Press, 2022
"Native Southerners: Indigenous History from Origins to Removal." University of Oklahoma Press, 2019
"Science, Sexuality, and Race in the United States and Australia, 1780-1940." Revised 2nd edition, University of Nebraska Press, 2017
"The Cherokee Diaspora: An Indigenous History of Migration, Resettlement, and Identity." Lamar Series in Western History, Yale University Press, 2015

Winner, Independent Publishers Book Awards, Multicultural Non-Fiction, 2017
Winner, Historical Book Award, North Carolina Society of Historians, 2016
Winner, Award of Excellence, East Tennessee Historical Society, 2016
Finalist, Oklahoma Book Award, Nonfiction, 2016
Selected as a Best of the West title in True West magazine, 2016

Co-author with Brian D. Behnken. "Racism in American Popular Media: From Aunt Jemima to the Frito Bandito." Racism in American Institutions Series, Praeger Press, 2015
"Slave Breeding: Sex, Violence & Memory in African American History." Gainesville: University Press of Florida, 2012

Honorable Mention, Deep South Book Prize, The Frances S. Summersell Center for the Study of the South, 2014

Co-author with Clarence E. Walker. "The Preacher & the Politician: Jeremiah Wright, Barack Obama & Race in America." Charlottesville: University of Virginia Press, 2009
"Science, Sexuality, and Race in the United States and Australia, 1780s-1890s." Routledge Advances in American History, New York & London: Routledge, 2008
Courses
United States History to 1877
The Art of Historical Detection
American Frontiers
Aboriginal Australians
Native Southerners: Indigenous History in the American South
Native Americans in Modern America
Recent Awards
British Academy Global Professorship, 2019
Virginia Humanities Fellow, 2019
Wills Research Fellow, Tennessee Historical Society, 2018
Visiting U.S. Fellow, Eccles Centre for American Studies, British Library, 2015